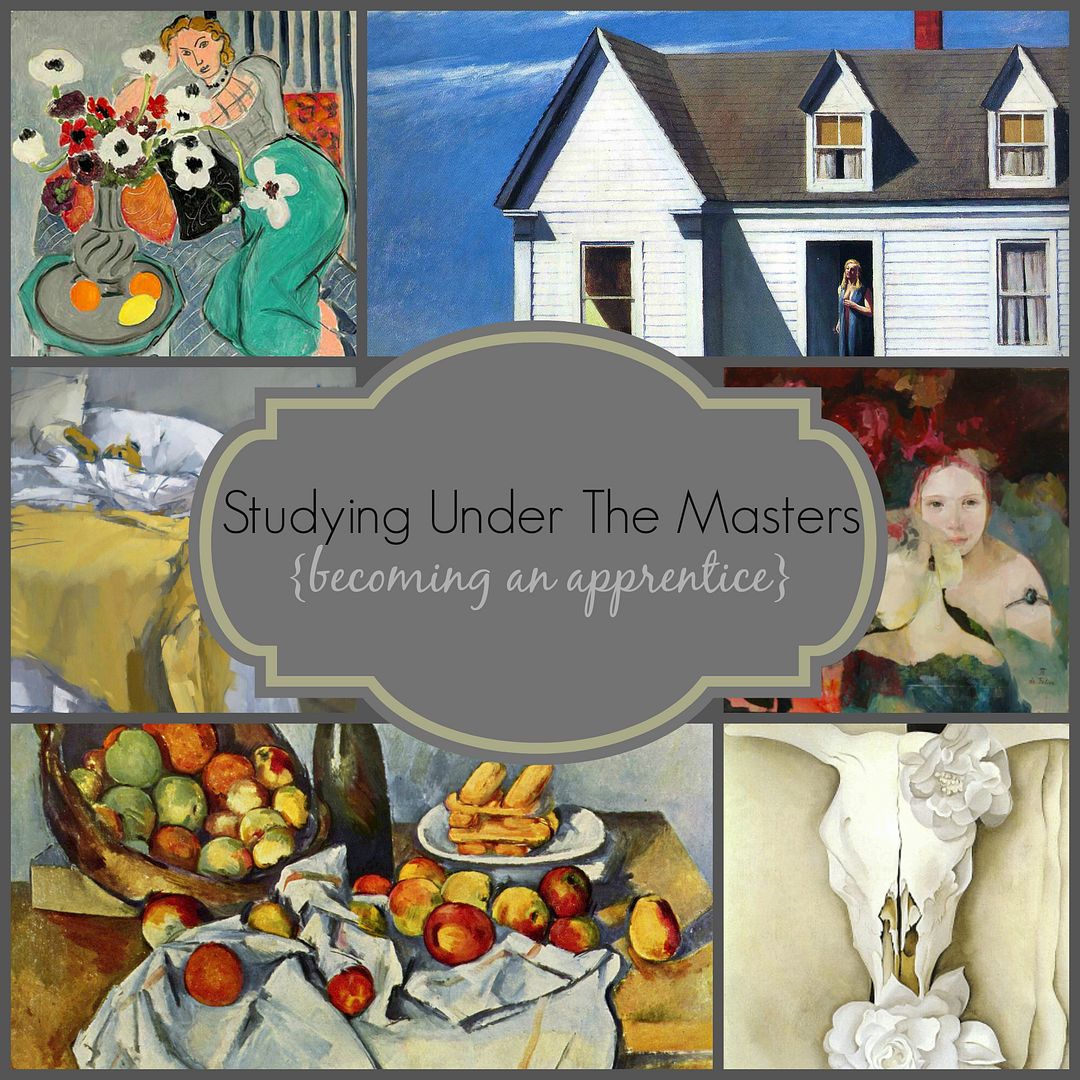 I am so excited to be starting a new online course tomorrow.  The course is called "Studying Under the Masters," and it is a 9 week course featuring 9 different artists who will be teaching from the basis that there has become a lost art of artistic apprenticeship; of practicing the style of a master as part of a journey to find one's own style.
"My hope is that you will leave this course with freedom in your creativity. 
Freedom to pull from everything around you that inspires you and how to incorporate it into your art.
The confidence to realize that nothing is new under the sun and how to build upon others that have come before you."
I am so excited to learn through this course. I definitely struggle/worry in my creating in moments when I am inspired by a specific artists work, fearing that my work will resemble to closely the work of that artist or convincing myself that I can't use certain techniques that I have learned from another artist.  yet isn't the point of teaching and learning? These fears can be completely paralyzing for me creatively, because I can so easily become consumed with the concern that my work is not original enough instead of realizing that my own individual style will develop as I learn from master artists and experiment with techniques and styles that I am drawn to.
So, needless to say, when I read the description of this course, I knew it would be a great learning and growing experience for me and I cannot wait to begin!
Jeanne Oliver has a detailed description as well as a video about the course on her blog and a link to her creative network where you register for the course. Check it out if you are interested in learning more about the course!:) Maybe I will see you in class!:)
Have a wonderful day!